Our Consortia and Members
Healthcare Communications operates the Lonestar Healthcare Communications Consortium (LHC), and is an affiliate of the American Telemedicine Connect Consortium (ATMCC).
Both LHC and ATMCC are approved by USAC to provide Healthcare Connect Fund services to Healthcare Providers throughout the United States.   LHC had a total of 63 members as of May 31, 2017.  The number of members and locations are expected to grow substantially during 2017 in Texas, Maine, Hawaii and California.
ATMCC has 10 members located in Wyoming and plans to expand to neighboring states during 2017.
TEXAS Members of LHC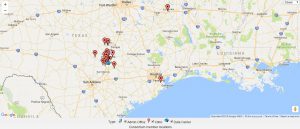 The 45 LHC member locations in Texas are in the Austin area.  They are the medical services locations of the three Healthcare Provider organizations listed below.

The physicians and staff at CommUnityCare are committed to providing quality care in a friendly, caring and efficient environment. They believe all patients have a right to have their cultural, psychological, spiritual, and personal values, beliefs and preferences respected.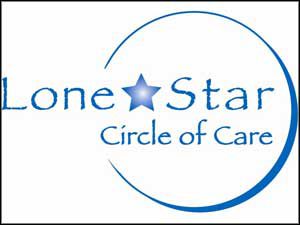 LoneStar Circle of Care connects its patients to health care for the whole family. Whatever the stage of life, they are committed to ensuring the best possible care.

People's Community Clinic's mission is to improve the health of medically underserved and uninsured Central Texans by providing high quality, affordable health-care with dignity and respect.
People's Community Clinic of Austin
Maine Members of LHC
Healthcare providers located in Maine joined us in December 2016 adding 8 locations.
York County Community Action Corporation with 5 sites. Their web address is www.yccac.org.
DFD Russell Clinics with 3 sites and a web address of www.dfdrussell.org.
Hawaii Members of LHC
Healthcare providers located in Hawaii joined us in April 2017 adding 10 locations.
Wyoming Members of ATMCC
Healthcare providers located in Wyoming joined us in 2017 adding 10 locations.